Organizational Behavior DSST
A Free Study Guide!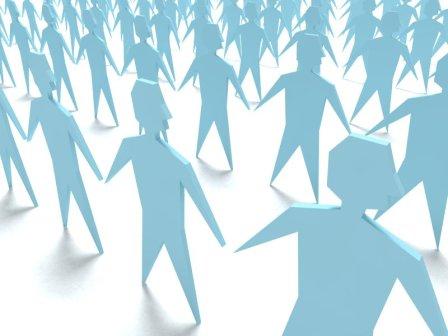 Name of Exam: Organizational Behavior DSST
Number of Questions: Around 100 (varies)
Time Limit: 120 Minutes
ACE Recommended Passing Score: 48
Practice Test Available?: Yes - Click Here
Cost: $80 + Sitting Fee (Usually no more than $20) at your testing site. Military can take DSSTs for free with Tuition Assistance. Check with your Educational Officer!
Difficulty 1-5 : 3
(One being the easiest, and five being the hardest)
Exam Description:
The Organizational Behavior DSST covers what a student would learn during a single semester of a college Organizational Behavior class.
A few of the specific topics you'll see see are: Theories of Personality, Theories of Motivation, Data Collection Methods, Political Behavior in Organizations, and Corporate Culture.
Personal Thoughts:
The Organizational Behavior DSST looks at how organizations, and the people inside them, behave and why. Pretty simple right? Well, it is actually, but there's a lot of material to cover. After all, we're talking about an entire organization. Organizations have multiple levels, and many people and group cultures exist at each level.
The result is an exam that covers numerous areas of study. For example; since we're talking about human behavior, there's some material from the Introduction to Psychology CLEP.
One of the things that affects people's behavior in an organization is their chain of command; so you'll also see some material from the Principles of Supervision DSST and Principles of Management CLEP.
Folks over at InstantCert have also mentioned that there is some overlap with the Human Resource Management DSST. You can read more of what they say in the forum links below.
The above exam difficulty assumes that you've already taken at least a few of the above CLEP and DSST's. If you haven't, you'll need to study a bit harder than someone who has.
Exam breakdown:
Make sure you check out the Official DSST Fact Sheet for this exam.
Pay attention to the bottom of the fact sheet. It contains some sample questions that closely mimic the type of scenario-based questions you'll see on the actual exam.
The Organizational Behavior DSST is broken down as follows:
| | |
| --- | --- |
| 36% | Individual Processes and Characteristics |
| 32% | Interpersonal and Group Processes and Characteristics |
| 19% | Organizational Processes and Characteristics |
| 07% | Change and Development Processes |
| 06% | Organizational Behavior Overview |
Areas of Study
I'm going to list some specific topics that you'll need to study.
Though there are different versions of the Organizational Behavior DSST, you'll most likely see some of the following on your exam:
Learning Processes
Attitude Formation
Types of Reinforcement
Motivation
Power and Influence
Types of Groups
Delphi Method
Job Enrichment
Span of Control
Non-verbal cues
Job Design
Stereotypes
Organization Development
Classical Conditioning
This is not a comprehensive list of topics! I highly recommend (as always) signing up for InstantCert and seeing the Specific Feedback section for this exam. They've had years to accumulate their information, and it shows.
Recommended Free Study Resources
Recommended bargain-priced study resources
Always check your library first! You may be able to find some of these for free. You don't have to buy the officially recommended resources all the time. If you're the type of person that prefers to study from a textbook source however, then please see below.
Essentials of Organizational Behavior (9th Edition)
- One of the suggested textbooks for the Organizational Behavior DSST. This is the book for the first companion site above though it's an earlier edition. That's quite alright, since the exam is so old and the book is so cheap.
Organizational Behavior: Human Behavior at Work
- Another recommended textbook for the Organizational Behavior DSST. I couldn't find an earlier version of this for sale on Amazon (it's the 13th edition I think?). You may want to hit your local textbook shop and see if you can find an older, cheaper version.
InstantCert Academy Organizational Behavior Specific Exam Feedback - Six pages of targeted study, with some outstanding feedback from people who just took the exam. Also, don't forget to check out the Organizational Behavior DSST InstantCert Flashcards.
If you don't know what InstantCert is, then click here for the scoop as well as a discount code: **InstantCert Academy**
You'll find an InstantCert link for every exam here if that gives you an idea of the amount of information they have available. It's an outstanding resource.
Closing Thoughts
Hopefully you haven't been scared away by the scope of the Organizational Behavior DSST. It's a broad exam, but I haven't heard of too many people having problems passing it. As long as you do the pre-requisite study, you'll be fine.
Another thing to think about is that counts as lower level credit in most schools. There is an Excelsior College Exam (ECE) called Organizational Behavior which is an upper level exam. If you need upper level credit, it may behoove you to take the Excelsior exam instead. Keep in mind that Excelsior exams are generally more difficult, and tends to use a lot more scenario based questions.
Whichever you decide to take, with proper study I'm sure you'll do fine.
Best of luck!
Return from Organizational Behavior DSST to
the DANTES Exams Page
Or, you can head back to the home page with the below link
Return from Organizational Behavior DSST to
the Free Clep Prep Home Page