Principles of Supervision DSST
A Free Study Guide!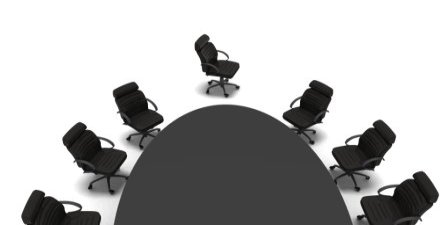 Name of Exam: Principles of Supervision DSST
Number of Questions: Around 100 (varies)
Time Limit: 120 Minutes
ACE Recommended Passing Score: 400
Cost: $80 + Sitting Fee (Usually no more than $20) at your testing site. Military can take DSSTs for free with Tuition Assistance. Check with your Educational Officer!
Difficulty 1-5 : 1
(One being the easiest, and five being the hardest)
Exam Description:
The Principles of Supervision DSST covers the material normally learned in an Introduction to Management and Organization college class. You will be tested on your general knowledge of the roles of a supervisor and the operational and functional aspects of management.
Personal Thoughts:
As noted by the difficulty level I scored this one at, the Principles of Supervision DSST is one of the easiest DSST's you'll come across. The amount of overlap with the Principles of Management CLEP is also noteworthy, as studying for one will almost certainly prepare you to pass the other.
This exam has been refreshed in 2009, so beware when purchasing your study material. Make sure it applies to the updated version versus the old one. You can tell between the two because the new one is on the 400 scoring system. The old one still uses the double digits. I've attempted to ensure all recommended study material is for the updated version.
Exam breakdown:
Make sure you check out the Official Fact Sheet for this exam.
The Principles of Supervision DSST is broken down as follows:
| | |
| --- | --- |
| 60% | Management Functions |
| 20% | Roles and Responsibilities of the Supervisor |
| 20% | Organizational Environment |
Areas of Study
First I'm going to list some specific topics that you'll need to study. After that, I'll list some resources that covers the main areas listed above.
Though there are different versions of the Principles of Supervision DSST, you'll most likely see some of the following on your exam:
Theories of Leadership
Cultural Diversity
Hierarchy of Needs
Staffing
Delegation
Counseling
Labor Laws
Recruiting
Human Relations
This is not a comprehensive list of topics! I highly recommend (as always) signing up for InstantCert and running through their entire flashcard series as well as seeing the Specific Feedback section for this exam. They've had years to accumulate their information, and it shows.
Management Functions
(60% of the Principles of Supervision DSST)
Roles and Responsibilities of the Supervisor
(20% of the Principles of Supervision DSST)
Organizational Environment
(20% of the Principles of Supervision DSST)
Legal concerns - Know what you can and can't ask during an interview.
Work force diversity - You'll need to understand what it is, as well as have a basic understanding of US anti-discrimination laws. The link above should have covered most of this for you.
Collective bargaining - A very nice write-up to include the relevant laws. Know how the laws apply. You'll probably be asked about unions at least once on the Principles of Supervision DSST.
Exempt and Non-Exempt Employees - Yes, it's dry reading. I would still suggest you read all of the article so you fully understand who qualifies as exempt and who doesn't. Know what acts and laws enforce this classification.
Value dimensions - Best I could find on this particular subject. Just know that one of the challenges in managing internationally is that your employees come from different cultures.
Regional economic integration - Another topic that you need only a basic understanding of.
Trading alliances - Hooray for colorful explanations!
Global environment - Blasted impossible to find a description of so here's mine, "A business environment encompassing many geographic and economic regions to include nation states." Eat your heart out Mr. Webster.
Social responsibilities of business - Brief skim of the first two paragraphs will work.
Systems - You may or may not be asked about this on your version of the Principles of Supervision DSST. Still, I'd check out the Organizational Theory section at least.
Environment - Always an issue with international business in less regulated countries.
Government Regulation - Nice article, especially considering the current debate on Wall Street at the time of this writing.
Recommended bargain-priced study resources
Always check your library first! You may be able to find some of these for free. You don't have to buy the officially recommended resources all the time. If you're the type of person that prefers to study from a textbook source however, then please see below.
Management: Leading and Collaborating in the Competitive World
- Seriously, I feel bad just putting this here. I would highly recommend against spending this kind of money to prepare for this exam. If you're going to spend any money at all, I'd pick up one of the cheaper books below, or even better yet a month subscription to InstantCert Academy. Still, if you feel driven to get your hands on an actual DSST recommended textbook then here it is. See if you can find one used at least. A little scribbling in the book isn't going to matter for this.
DSST The Official Test Preparation Guide
- Be aware!! This covers the old version of the exam. While it does touch on some of the same material, the Principles of Supervision DSST has been updated. If you must have a book in your hands then I'd get this as a supplemental source until some other updated study guides get released.
InstantCert Academy Principles of Supervision Exam Feedback - I've linked directly to page four of this thread since it covers the most recent version of the exam. Tons of good info here.
I would still suggest going through the Principles of Supervision Flashcards, but be aware that most of them are for the old exam. Still, you'll pick up quite a few bits of information that will help you on the refreshed test. I'd concentrate most of my effort on the Exam Feedback thread in the first link until IC updates their flashcards.
If you don't know what InstantCert is, then click here for the scoop as well as a discount code: **InstantCert Academy**
You'll find an InstantCert link for every exam here if that gives you an idea of the amount of information they have available. It's an outstanding resource.
Closing Thoughts
Even with the updated version, the Principles of Supervision DSST is one of the easiest DSST's out there. The sheer amount of overlap with the Principles of Management CLEP also comes in very handy. Most colleges count these two as separate classes, and will consider both towards elective credits if nothing else. Definitely worth the time and effort to pick up six credits between the two exams. You can do it!
Best of luck!
Return from Principles of Supervision DSST to
the DANTES Exams Page
Or, you can head back to the home page with the below link
Return from Principles of Supervision DSST to
the Free Clep Prep Home Page