Fundamentals of Counseling DSST
A Free Study Guide!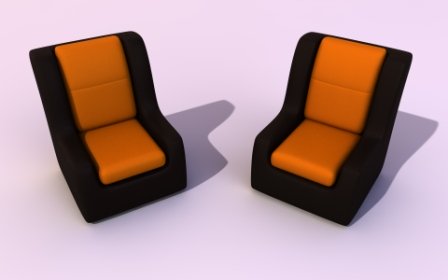 Name of Exam: Fundamentals of Counseling DSST
Number of Questions: Around 100 (varies)
Time Limit: 120 Minutes
ACE Recommended Passing Score: 45
Practice Test Available?: Yes - See below "Free Resources"
Cost: $80 + Sitting Fee (Usually no more than $20) at your testing site. Military can take DSSTs for free with Tuition Assistance. Check with your Educational Officer!
Difficulty 1-5 : 1
(One being the easiest, and five being the hardest)
Exam Description:
The Fundamentals of Counseling DSST covers what a student would learn during a single semester of a Counseling college class.
A few of the specific topics you'll see see are: Consultation, Ethical and Legal Issues, Discrimination Issues, Family Counseling, and Social Development.
Personal Thoughts:
The Fundamentals of Counseling DSST isn't necessarily a hard exam. What makes it more difficult than some people expect is the amount of memorization it requires. It does cover many of the same theories and theorists as the Psychology exams, so if you've taken those already you'll be ahead of the curve in terms of study needed..
If I had to recommend some exams for you to take prior to this one, I'd suggest the Introductory Psychology CLEP and also the Human Growth and Development CLEP. Each will help prepare you for the knowledge you'll need on the Fundamentals of Counseling DSST. Be sure to check out Snazzlefrag's Study Guide as well.
Exam breakdown:
Make sure you check out the Official DSST Fact Sheet for this exam.
Pay attention to the bottom of the fact sheet. It contains some sample questions that closely mimic the type of scenario-based questions you'll see on the actual exam.
The Fundamentals of Counseling DSST is broken down as follows:
| | |
| --- | --- |
| 20% | Counselor Roles and Functions |
| 20% | Theoretical Approaches |
| 15% | Social and Cultural Foundations |
| 15% | The Counseling Relationship |
| 10% | Assessment and Appraisal Techniques |
| 20% | Human Growth and Development |
| 15% | Career Development |
| 15% | Historical Development |
Areas of Study
I'm going to list some specific topics that you'll need to study.
Though there are different versions of Fundamentals of Counseling DSST, you'll most likely see some of the following on your exam:
Professional Counseling Associations
Discrimination Issues
Humanistic and Phenomenological Theoretical Approaches
Societal Concerns
Self-Help Groups
Significant People in Counseling
Social Learning Theory
Role Definitions and Descriptions
Trait-factor Theory
Moreno
Structuralism
Diagnostic and Statistical
Manual of Mental Disorders 4th ed. (DSM-IV)
Bandura
Verbal and nonverbal behavior
Maslow's Hierarchy of Needs
Holistic Therapy
Gestalt
Recommended Free Study Resources
Recommended bargain-priced study resources
Always check your library first! You may be able to find some of these for free. You don't have to buy the officially recommended resources all the time. If you're the type of person that prefers to study from a textbook source however, then please see below.
Theory and Practice of Counseling and Psychotherapy
- The actual textbook to go along with the companion site listed in the free section. The 2005 version (used) is only a few dollars less than the 2008 version. Check your local library first (even for older editions).
Counseling: Theory and Practice (4th Edition)
- One of the suggested materials from the Official Fact Sheet. You can get a used copy of this for $11 versus the usual $120.
InstantCert Academy Fundamentals of Counseling Specific Exam Feedback - There are only two pages of feedback for this test, but it covers a lot of information. Also if you've subscribed, make sure you go through the Flashcards for Fundamentals of Counseling as well.
If you don't know what InstantCert is, then click here for the scoop as well as a discount code: **InstantCert Academy**
You'll find an InstantCert link for every exam here if that gives you an idea of the amount of information they have available. It's an outstanding resource.
Closing Thoughts
So I'm sure a few of you are wondering why this exam is rated as a "1" on the difficulty list. In my somewhat-humble opinion, if you've taken a few of the Psychology CLEP's, this exam isn't that hard at all. Once you have the major theories and theorists down, the rest is easily learned.
The Flashcards for this particular exam on InstantCert has gotten good reviews, and I'd highly recommend going through them at least once. Make sure you read the feedback that Snazzlefrag left as well since it identifies many terms you'll need to know.
Don't sweat this one. Give it a little study and then go make the attempt. You can do it!
Best of luck!
Return from Fundamentals of Counseling DSST to
the DANTES Exams Page
Or, you can head back to the home page with the below link
Return from Fundamentals of Counseling DSST to
the Free Clep Prep Home Page