Human Growth and Development CLEP
Free Study Guide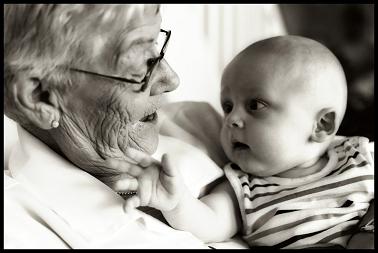 Name of Exam: Human Growth and Development CLEP
Number of Questions: 90
Time Limit: 90 Minutes
ACE Recommended Passing Score: 50
Practice Test Available?: Yes - Click here
Cost: $80 + Sitting Fee (Usually no more than $20) at your testing site. Military can take CLEPs for free with Tuition Assistance. Check with your Educational Officer!
Difficulty 1-5 : 3
(One being the easiest, and five being the hardest)
Exam Description:
The Human Growth and Development CLEP covers the natural physiological and psychological progression of a person from infancy to death. This includes the stages of Infancy, Childhood, Adolescence, Adulthood, and Aging.
Personal Thoughts:
The Human Growth and Development CLEP is considered by many to be one of the more difficult Psychology CLEPs. If you're able, I would suggest you take Introductory Sociology CLEP, as well as the Introductory Psychology CLEP before attempting this exam. What you learn in studying for those two exams will provide the basis (and much of the material) for the Human Growth and Development CLEP. Many of the Psychology CLEP's have overlap with each other.
For example, when you study Erikson or Freud for the Introductory Psychology CLEP, chances are you will see them again on Educational Psychology, Human Growth and Behavior, and quite a few DANTES exams as well.
Grouping your exams and taking them in the right order will save you a lot of time down the road. You can see a list of exams which I grouped by difficulty **Here**. The list takes into account study overlap, so you may want to take a look if you're planning on taking more than one CLEP.
s you'll see from the below list, there are plenty of topics that you'll need to know for this exam. Most adults are at least familiar with the bulk of the topics, though knowing enough to pass the exam will require study for many individuals.
Exam breakdown:
According to the College Board website, the Human Growth and Development CLEP exam is broken down as follows:
| | |
| --- | --- |
| 12% | Cognitive development throughout the lifespan |
| 10% | Theoretical Perspectives |
| 10% | Biological development throughout the lifespan |
| 10% | Social development throughout the lifespan |
| 08% | Language development |
| 08% | Family, home, and society throughout the lifespan |
| 08% | Personality and emotion |
| 08% | Learning |
| 07% | Perceptual development throughout the lifespan |
| 05% | Research Strategies and Methodology |
| 05% | Schooling, work, and interventions |
| 05% | Atypical development |
| 04% | Intelligence throughout the lifespan |
Areas of Study
A few of the topics that you will need to know are:
Research Strategies (Cross-Sectional, Longitudinal, Observational, etc)
Nutritional influences on growth
Sexual Maturation
Autism
Memory, Attention, and Information Processing
Motor Development
Language Development (Vocalization and Sounds)
Social Influences
Gender
Sense of Self
Erikson, Freud, Maslow, Paiget, Kholberg (Schools of Thought)
Mood disorders
This is not a comprehensive list. As always, I suggest seeing the Exam Specific thread at InstantCert for a complete listing of all exam topics. You'll find out more about InstantCert below if you haven't already heard of it.
Free study resources
Click on the titles to go to the study resource.
Tufts University Open Coarseware - A good overview of the material required for the Human Growth and Development CLEP. Some of the lectures are missing however, so best reinforced with textbook study. You can find the text version of the lectures under the "Lectures" link on the top left. Definitely check out the "Cognitive Development Overview"
Southeast Missouri State University - I love online college repositories. Here's a good quiz with an answer key at the bottom.
University of New Mexico - Course website for Human Growth & Development from the University of New Mexico. It's hit or miss in terms of completeness, but it does contain a good overview of a few of the topics you'll need to study.
Quizlet Human Growth &Development CLEP Flashcards - A good covering of some of the terms and definitions that you'll likely see on the Human Growth and Development CLEP.
Recommended bargain-priced study resources
Always check your library first! You may be able to find some of these for free. You don't have to buy the officially recommended resources all the time. If you're the type of person that prefers to study from a textbook source however, then please see below.
CLEP Human Growth & Development (REA)-The Best Test Prep for the CLEP Exam (Test Preps)
- REA doesn't always give the best bang for your buck, but it does with this one. $24.50 but covers the material well, targeting exactly what needs to be targeted and leaving out most of the fluff.
The Developing Person Through the Life Span 6th ed. (Book & Study Guide Set)
- All I can say is, "Ouch!" Textbooks aren't cheap, and I couldn't find any below $70 even used. I did find this package however, which has the book and the accompanying study guide. An option if you can't find a cheaper alternative and just want the textbook. (Edit - Found a great deal on books at a local secondhand bookstore which included some old HG&D books for less than $5. Something to consider if you have one nearby.
InstantCert Academy – Human Growth and Development Specific Exam Feedback - 4 pages of study notes, specific topics of study, and after action reports. Be sure to check out the Flashcards as well.
If you don't know what InstantCert is, then click here for the scoop as well as a discount code: **InstantCert Academy**
You'll find an InstantCert link for every exam here if that gives you an idea of the amount of information they have available. It's an outstanding resource.
Closing Thoughts
Though one of the more difficult of the Psychology exams, the Human Growth and Development CLEP isn't insurmountable.
If you're planning on taking other Psychology exams, then I would check out the list of exams by difficulty mentioned earlier and start with the easier ones. By the time you get to HG&D, you'll be well prepared. If this is the only CLEP you need, then use the above study materials and you should be fine.
Best of luck!
Return from Human Growth and Development CLEP to
the CLEP Exams Page
Or, you can head back to the home page with the below link
Return from Human Growth and Development CLEP to
the Free Clep Prep Home Page