Principles of Marketing CLEP
Free Study Guide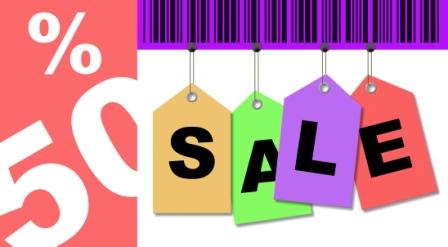 Name of Exam: Principles of Marketing CLEP
Number of Questions: 100
Time Limit: 90 Minutes
ACE Recommended Passing Score: 50
Practice Test Available?: Yes - Click here
Quick Prep Package Available?: Yes - Click here
Cost: $80 + Sitting Fee (Usually no more than $20) at your testing site. Military can take CLEPs for free with Tuition Assistance. Check with your Educational Officer!
Difficulty 1-5 : 1
(One being the easiest, and five being the hardest)
Exam Description:
The Principles of Marketing CLEP covers the material covered in most introductory marketing college courses. Subjects such as ethics, marketing research, services, marketing strategy planning and others are covered
The exam will also test your knowledge of trends that affect marketing. These include technological, political, social, cultural, economic, legal, and demographic factors.
Personal Thoughts:
This is one of the easier CLEP exams out there, and I always suggest it as a start for any beginning test taker. We live in a society of marketing. We're bombarded with it all day long, and much of the information on the Principles of Marketing CLEP will be intuitive to most of us for that reason.
With some study and a healthy dose of common sense, the average test taker won't have too hard of a time with this one. Let's see what the exam will cover. Wikipedia has an absolutely outstanding "Marketing" category that covers everything below. Considering it rivals any textbook I've ever read on the subject, I'll be using that for the bulk of this review.
Exam breakdown:
According to the College Board website, the Principles of Marketing CLEP exam is broken down as follows:
| | |
| --- | --- |
| 45%-50% | Marketing Mix |
| 22%-27% | Target Marketing |
| 17%-24% | Role of Marketing in a Firm |
| 08%-13% | Role of Marketing in Society |
Areas of Study
I'm still experimenting with the best way to cover the needed material. I'm going to break down the percentages above with the topics that fall under each category. This should allow you to decide what you need help with, and only study those areas in which you feel a little weak. Less wading through masses of resources, and more targeted studying.
If you like this style, please let me know via the "Contact Us" form. The end goal here is to give you the information in the most helpful manner.
Alright, here we go:
Marketing Mix
(45%-50% of the Principles of Marketing CLEP exam)
Target Marketing
(22%-27% of the Principles of Marketing CLEP exam)
Role of Marketing in a Firm
(17%-24% of the Principles of Marketing CLEP exam)
Role of Marketing in Society
(08%-13% of the Principles of Marketing CLEP exam)
Recommended bargain-priced study resources
Always check your library first! You may be able to find some of these for free. You don't have to buy the officially recommended resources all the time. If you're the type of person that prefers to study from a textbook source however, then please see below.
Principles of Marketing CLEP Quick Prep Package - Our own study package for the Principles of Marketing CLEP exam. Need those credits fast and don't have time to do all the research? We've done the work for you right here. Get our Quick Prep Sheet for this exam, two additional full-length practice tests, and even a mp3 file to study from. It's quick, it's cheap, and it's guaranteed to help you pass.
CLEP Principles of Marketing w/ CD-ROM (REA) -The Best Test Prep for the CLEP (Test Preps)
- Not a bad resource though it's dated and too long for my taste. I wasn't impressed with the practice tests either, which is the reason we started making our own.
InstantCert Academy - Principles of Marketing Specific Exam Feedback - Two pages of study notes, specific topics of study, and after action reports.
If you don't know what InstantCert is, then click here for the scoop as well as a discount code: **InstantCert Academy**
You'll find an InstantCert link for every exam here if that gives you an idea of the amount of information they have available. It's an outstanding resource.
Closing Thoughts
It's not a hard exam, as noted by the difficulty level. This makes it a great place to get started if you're never taken a CLEP before.
There's quite a bit of information to cover, but you're probably not going to find this too difficult. We've covered everything we think you'll see on the actual CLEP in our Quick Prep Package, primarily to fill any gaps in your knowledge and teach you how to do the math-based questions. Don't stress over this one, you can do it!
Best of luck!
Return from Principles of Marketing CLEP to
the Clep Exams Page
Or, you can head back to the home page with the below link
Return from Principles of Marketing CLEP to
the Free Clep Prep Home Page