Principles of Financial Accounting DSST
A Free Study Guide!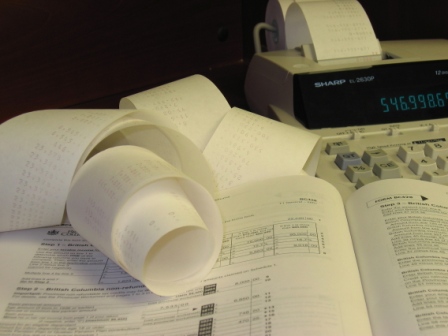 Name of Exam: Principles of Financial Accounting DSST
Number of Questions: Around 100 (varies)
Time Limit: 120 Minutes
ACE Recommended Passing Score: 47
Practice Test Available?: Yes - Click Here
Cost: $80 + Sitting Fee (Usually no more than $20) at your testing site. Military can take DSSTs for free with Tuition Assistance. Check with your Educational Officer!
Difficulty 1-5 : 4
(One being the easiest, and five being the hardest)
Alternatives: StraighterLine Accounting 1 and 2 (Financial and Managerial Accounting
Exam Description:
The Principles of Financial Accounting DSST covers what a student would learn during a single semester of a college Financial Accounting class.
A few of the specific topics you'll see see are: Asset Accounts, Inventory Methods, Calendar Year Basis, and Dividends.
Personal Thoughts:
The Principles of Financial Accounting DSST has been out for quite some time. It covers the same material (for the most part) as the Financial Accounting CLEP. Many school will not give credit for both, so you'll need to decide which is for you.
In terms of difficulty, there's been mixed reviews whether the CLEP or DSST is the easiest. I've always found the CLEP exams easier than the DSST's, but I haven't taken this particular exam so I can't give a personal opinion.
Considering they both cover the same material, I'd say it's pretty safe to assume that any changes are going to be more in style than substance. For example, the CLEP gives you five answers to choose from, while the DSST only gives your four. The nice thing about this is that you basically get two chances to pass the same exam. If you take one and don't do well, you can always study what you didn't know before and take the other exam. I didn't stress that hard when taking the Financial Accounting CLEP because I knew I'd have another shot with the DSST.
Exam breakdown:
Make sure you check out the Official DSST Fact Sheet for this exam.
Pay attention to the bottom of the fact sheet. It contains some sample questions that closely mimic the type of scenario-based questions you'll see on the actual exam.
The Principles of Financial Accounting DSST is broken down as follows:
| | |
| --- | --- |
| 17% | Current Accounts |
| 12% | Financial Statements |
| 11% | General Concepts and Principles |
| 11% | Accounting Equations and Transaction Analysis |
| 11% | Long and Short Term Liabilities and Interest Calculations |
| 09% | Adjusting Entries; Accruals and Deferrals |
| 07% | Accounting Cycle and Account Classification |
| 06% | Property, Plant, and Equipment |
| 06% | Capital Stock, Retained Earnings, and Dividends |
| 05% | Merchandise Transactions |
| 05% | Cash and Internal Control |
Areas of Study
As with the Financial Accounting CLEP, I'd check out the free resources at Accounting Coach.com. If you run through all of the lessons there, you'll be well on your way to a successful pass.
I highly recommend (as always) signing up for InstantCert and seeing the Specific Feedback section for this exam. They've had years to accumulate their information, and it shows.
Some of these may look familiar. That's because I pulled them from the CLEP study guide. ;) The DSST Fact Sheet is an absolute mess and really doesn't help out that much. The good thing is that the CLEP and DSST cover the same material, so we're going to use the CLEP resources. At least CollegeBoard was nice enough to point out specific subjects for us.
Recommended bargain-priced study resources
Always check your library first! You may be able to find some of these for free. You don't have to buy the officially recommended resources all the time. If you're the type of person that prefers to study from a textbook source however, then please see below.
CLEP Financial Accounting w/ CD-ROM (REA)-The Best Test Prep
- I know it's for the CLEP exam, but it covers the same material as the Principles of Financial Accounting DSST. Simple to understand and comes with some great quizzes. This one almost made accounting enjoyable. :P
The Accounting Game, 2E: Basic Accounting Fresh from the Lemonade Stand
- If accounting makes you break into a cold sweat, then this book is for you!
Reading Financial Reports For Dummies (For Dummies (Business & Personal Finance))
- I bought this on the recommendation of a fellow Instant Cert member, and haven't regretted it. It's now sitting on my desk at work, and I've pulled it out quite a few times to use as a reference. Definitely got my money's worth out of this one.
InstantCert Academy - Financial Accounting Specific Exam Feedback - This is actually a thread for both the Financial and Managerial CLEP exams, but the information for both is in here. If you're already a subscriber, then you definitely check out the flashcards for this one as well. Concentrate on the first five categories. Those are the ones that apply to the Principles of Financial Accounting DSST.
If you don't know what InstantCert is, then click here for the scoop as well as a discount code: **InstantCert Academy**
You'll find an InstantCert link for every exam here if that gives you an idea of the amount of information they have available. It's an outstanding resource.
Closing Thoughts
I sat down to spend at least four or five hours on this study guide which is usually how long these take to put together. The Official Fact Sheet is a mess however. It doesn't tell you the particulars which you need to study, and what it does tell you isn't very clear.
So... I ended up using most of the Financial Accounting CLEP material. Study guide done in less than two hours. In terms of coverage, I think the material will work for the Principles of Financial Accounting DSST. If you've already taken this one and there's something missing, please let me know.
I can't stress how much I recommend both Accounting Coach (Free) and InstantCert for these accounting exams. I had no experience with accounting, but the two of those and a book or two helped me pass the Accounting CLEP. I'm a bonehead with numbers, so the same should be able to help everyone.
Best of luck!
Return from Principles of Financial Accounting DSST to
the DANTES Exams Page
Or, you can head back to the home page with the below link
Return from Principles of Financial Accounting DSST to
the Free Clep Prep Home Page