Personal Finance DSST
A Free Study Guide!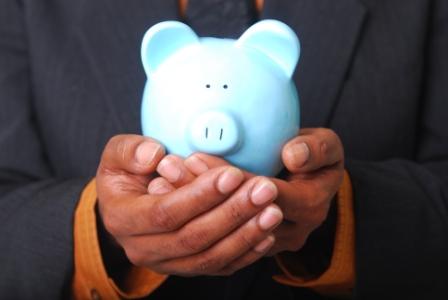 Name of Exam: Personal Finance DSST
Number of Questions: Around 100 (varies)
Time Limit: 120 Minutes
ACE Recommended Passing Score: 400
Practice Test Available?: Yes (for old version) - Click Here
Cost: $80 + Sitting Fee (Usually no more than $20) at your testing site. Military can take DSSTs for free with Tuition Assistance. Check with your Educational Officer!
Difficulty 1-5 : 3
(One being the easiest, and five being the hardest)
Exam Description:
The Personal Finance DSST covers what a student would learn during a single semester of a college Personal Finance class.
A few of the specific topics you'll see see are: Estate Planning, Certificates of Deposit, Income, Time Value of Money, and Consumer Credit.
Personal Thoughts:
The Personal Finance DSST was recently refreshed, but the difficulty doesn't seem to have changed much. General consensus is that if you're familiar with investing, have ever had a mortgage, and understand the way credit works, you're almost there already.
For those who are already subscribed, InstantCert has a good track record with this exam, and the flashcards seem to have been updated with the refresh. For those who aren't, I'll do my best to hit all the big ticket items below.
Remember, it's often not enough to know what something is on this exam, but also how it's used. Points in a mortgage are a good example of this. In a scenario where you're given the selling price, down payment, etc -, you should be able to determine what the points are going to cost in the end.
Exam breakdown:
Make sure you check out the Official DSST Fact Sheet for this exam.
Pay attention to the bottom of the fact sheet. It contains some sample questions that closely mimic the type of scenario-based questions you'll see on the actual exam.
The Personal Finance DSST is broken down as follows:
| | |
| --- | --- |
| 15% | Credit and Debt |
| 15% | Major Purchases |
| 15% | Taxes |
| 15% | Insurance |
| 15% | Investments |
| 15% | Retirement and Estate Planning |
| 10% | Foundations |
Areas of Study
I'm going to list some specific topics that you'll need to study.
Though there are different versions of the Personal Finance DSST, you'll most likely see some of the following on your exam:
Social Security
Budgeting
Health Policies
Bankruptcy
Stocks
Annuities
IRA's
Wills and Estates
Auto Purchases
Taxes
Capital Gains
Trusts
Interest over time
Bonds
This is not a comprehensive list of topics! I highly recommend (as always) signing up for InstantCert and seeing the Specific Feedback section for this exam. They've had years to accumulate their information, and it shows.
Credit and Debt
(15% of the Personal Finance DSST)
Major Purchases
(15% of the Personal Finance DSST)
How to buy a house - If you've already gone through the process of buying a home, this may just be a quick refresh. If you haven't, I'd start at number 1 on the menu to the left and work your way down to 20. Skip over the steps that don't apply to the finance portion like property taxes, mortgages, etc. Make sure you pay attention though, there's a pretty good explanation of Mortgage Points and ARM's on number 11 that is easy to miss.
How to buy a car - I'll admit it, this is entirely too much information for what you'll need for the Personal Finance DSST. Everyone who ever plans to buy a car should read this though. For the exam - Skip down to the budget portion as well as the "Foolishly Pricing Vehicles" sections for the stuff that applies (MSRP, holdbacks, MIP, etc)
Taxes
(15% of the Personal Finance DSST)
Insurance
(15% of the Personal Finance DSST)
Investments
(15% of the Personal Finance DSST)
Retirement and Estate Planning
(15% of the Personal Finance DSST)
Foundations
(10% of the Personal Finance DSST)
Recommended bargain-priced study resources
Always check your library first! You may be able to find some of these for free. You don't have to buy the officially recommended resources all the time. If you're the type of person that prefers to study from a textbook source however, then please see below.
Official DSST Test Preparation Online Book - This is actually free if you follow the directions on this page. The book is to the right on the last screen shot. Get yourself a copy.
Personal Financial Planning 11th Edition
- One of the suggested textbook for the Personal Finance DSST. There are both older and newer versions available on Amazon. I linked to the 2008 version because it's the version they used on the refreshed exam, but it's still pretty pricey. Check your library first.
InstantCert Academy Personal Finance Specific Exam Feedback - Only two pages of exam feedback, but frankly that's all you really need. Great feedback left by IC members on how their test was. Also, don't forget to check out the Personal Finance DSST InstantCert Flashcards.
If you don't know what InstantCert is, then click here for the scoop as well as a discount code: **InstantCert Academy**
You'll find an InstantCert link for every exam here if that gives you an idea of the amount of information they have available. It's an outstanding resource.
Closing Thoughts
According to most of the feedback I've seen, the refreshed version of this exam is about as comparable in difficulty to the old exam. InstantCert is often cited as being enough to pass, and I've hopefully filled in any gaps with the above material.
If you take the exam and find something that I've missed, please let me know in the User Submission area for this exam. We're always looking to improve!
Best of luck!
Return from Personal Finance DSST to
the DANTES Exams Page
Or, you can head back to the home page with the below link
Return from Personal Finance DSST to
the Free Clep Prep Home Page