Introductory Business Law CLEP
Free Study Guide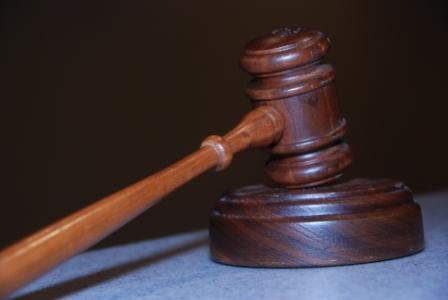 Name of Exam: Introductory Business Law CLEP
Number of Questions: 100
Time Limit: 90 Minutes
ACE Recommended Passing Score: 50
Practice Test Available?: Yes - Click here
Cost: $80 + Sitting Fee (Usually no more than $20) at your testing site. Military can take CLEPs for free with Tuition Assistance. Check with your Educational Officer!
Difficulty 1-5 : 5
(One being the easiest, and five being the hardest)
Exam Description:
The Introductory Business Law CLEP covers the material you would learn in a single semester of a college course on the subject. It will test you on your understanding of the terminology, but it will also require you to understand the origins of American Law and how it applies to certain scenarios.
A good 30% of the examination will be of case problems. The exam will give you some information, and asking you to apply your knowledge of the legal system to determine the correct answer.
Personal Thoughts:
The Introductory Business Law CLEP tends to worry people, and rightly so for those not familiar with the legal system. It's perfectly possible for you to learn the subject, but there is a lot of new terminology to run through.
If you've ever run your own business, or dealt with the legal system in the course of your career (being arrested doesn't count! :P) then you're probably familiar with some of the below topics. If not, you'll need to take your time on this. I made a 48 on my first attempt on this exam (Yes, I was upset) and only passed it the second time after dedicating a few weeks straight to studying.
Exam breakdown:
According to the College Board website, the Introductory Business Law CLEP is broken down as follows:
| | |
| --- | --- |
| 25%-35% | Contracts |
| 25%-30% | Legal Environment |
| 10%-15% | Torts |
| 05%-10% | History and Sources of American Law/Constitutional Law |
| 05%-10% | American Legal Systems and Procedures |
| 05%-10% | Miscellaneous |
Areas of Study
I'm going to break down the percentages above with the topics that fall under each category. This should allow you to decide what you need help with, and only study those areas in which you feel a little weak. Less wading through masses of resources, and more targeted studying.
Alright, here we go:
Contracts
(25%-35% of the Introductory Business Law CLEP)
Legal Environment
(25%-30% of the Introductory Business Law CLEP)
Torts
(10%-15% of the Introductory Business Law CLEP)
Miscellaneous
(5%-10% of the Introductory Business Law CLEP)
History and Sources
(5%-10% of the Introductory Business Law CLEP)
Legal System and Procedures
(5%-10% of the Introductory Business Law CLEP)
Recommended bargain-priced study resources
Always check your library first! You may be able to find some of these for free. You don't have to buy the officially recommended resources all the time. If you're the type of person that prefers to study from a textbook source however, then please see below.
Introductory Business Law (REA) - The Best Test Prep
- This plus the InstaCert flashcards will get you through the the Introductory Business Law CLEP if you know the material. If your library doesn't have this book and you can't afford it, then look for the below book instead.
Business Law (Barron's Business Review Series)
- Another option if you can't find the REA book above. I didn't like it as much as REA only because I found REA easier to read. It will prepare you just as well, so don't let my personal bias influence your choice. Much like the REA book, I would use this in conjunction with the InstantCert flashcards.
Standard Deviants: Business Law
- Included in case, like me, you have a hard time staying awake when reading anything having to do with law.
InstantCert Academy Business Law Specific Exam Feedback - There's two downloadable study guides (Check out Snazzlefrag's especially) that really helped me. A total of six pages worth of targeted study so give it a look. Be sure to check out the InstantCert Flashcards for the Introductory Business Law CLEP as well.
If you don't know what InstantCert is, then click here for the scoop as well as a discount code: **InstantCert Academy**
You'll find an InstantCert link for every exam here if that gives you an idea of the amount of information they have available. It's an outstanding resource.
Closing Thoughts
Now a word of caution. I took failing this CLEP pretty hard, and went all out on the studying for the second attempt. Waiting six months to re-test can really put a crimp in your graduation schedule. Other people seem to have no problems with this CLEP, so this may be one of those level 5 difficulty exams that you can just blow through.
That being said, I'd still put some serious effort into studying for this one. It's worth 3 credits and is a requirement for almost every business degree out there. If that's your path then you'll want to pass this one on the first attempt. Use the above free resources, and if you're got a few bones in your pocket then give the REA and InstaCert a try. Take your time and knock this one out!
Best of luck!
Return from Introductory Business Law CLEP to
the Clep Exams Page
Or, you can head back to the home page with the below link
Return from Introductory Business Law CLEP to
the Free Clep Prep Home Page