General Anthropology DSST
A Free Study Guide!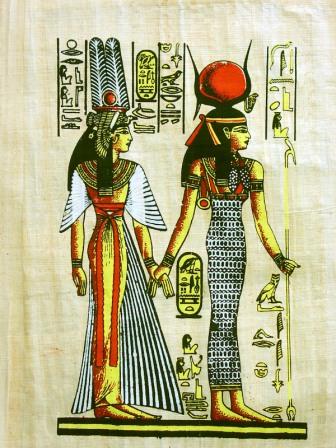 Name of Exam: General Anthropology DSST
Number of Questions: Around 100 (varies)
Time Limit: 120 Minutes
ACE Recommended Passing Score: 47
Practice Test Available?: Yes - See below "Free Resources"
Cost: $80 + Sitting Fee (Usually no more than $20) at your testing site. Military can take DSSTs for free with Tuition Assistance. Check with your Educational Officer!
Difficulty 1-5 : 2
(One being the easiest, and five being the hardest)
Exam Description:
The General Anthropology DSST covers what a student would learn during a single semester of a Anthropology college class.
A few of the specific topics you'll see see are: Cultural Evolution, Natural Selection, Paleolithic and Mesolithic Archaeology, Linguistics, and Religious Institutions.
Personal Thoughts:
The General Anthropology DSST is one exam that I've never taken. Though I've always been interested in this sort of subject matter, it was never on my degree plan. There are easier lower level electives out there, so it never really hit my radar.
If you have to take this exam; I'd dedicate some study time to it. Though everything I've read leads me to believe it isn't that hard, it does cover a large amount of information on a variety of topics.
As always, I'll do my best to give you what you need but I also suggest you give InstantCert a look. Everyone who has used the specific feedback thread seems to have done extremely well.
Speaking of InstantCert, one of their members was kind enough to share his General Anthropology DSST study guide with us. Get a copy of his downloadable study guide here: Snazzlefrag's Study Guide.
Exam breakdown:
Make sure you check out the Official DSST Fact Sheet for this exam.
Pay attention to the bottom of the fact sheet. It contains some sample questions that closely mimic the type of scenario-based questions you'll see on the actual exam.
The General Anthropology DSST is broken down as follows:
| | |
| --- | --- |
| 19% | Archaeology |
| 17% | Physical Anthropology |
| 16% | Social Organizations |
| 12% | Nature of Culture |
| 10% | Religion |
| 07% | Anthropology as a Discipline |
| 07% | Economic Organization |
| 06% | Political Organization |
| 03% | Various Theoretical Perspectives |
| 03% | Modernization and Application of Anthropology |
Areas of Study
I'm going to list some specific topics that you'll need to study.
Though there are different versions of General Anthropology DSST, you'll most likely see some of the following on your exam:
Development of Civilization and Urban Societies
Cultural Evolution
Functionalism
Genetic Principles
Methodology of Archaeology
Society vs. Culture
The Arts
Groups and Associations (age, sex, etc)
Social Stratification
Real vs. Ideal Culture
Structuralism
Kinship and Descent Groups
Manual of Mental Disorders 4th ed. (DSM-IV)
Belief Systems
Rites of Passage
Cultural Survival
Reciprocity, Redistribution, and Market Exchange
Living Primates
Recommended Free Study Resources
Recommended bargain-priced study resources
Always check your library first! You may be able to find some of these for free. You don't have to buy the officially recommended resources all the time. If you're the type of person that prefers to study from a textbook source however, then please see below.
Anthropology For Dummies
- A book that's gotten positive reviews from other test takers. According to many, this book covers most of what you'll need on the General Anthropology DSST.
In search of the past: An introduction to archaeology
- One of the suggested materials from the Official Fact Sheet. It's an older book, and therefore you can get it for extremely cheap.
InstantCert Academy General Anthropology Specific Exam Feedback - There are three pages of feedback for this test, and it covers a lot of information. Also if you've subscribed, make sure you go through the Flashcards for General Anthropology as well.
If you don't know what InstantCert is, then click here for the scoop as well as a discount code: **InstantCert Academy**
You'll find an InstantCert link for every exam here if that gives you an idea of the amount of information they have available. It's an outstanding resource.
Closing Thoughts
I walked into this study guide with very little knowledge of what was out there. I had run a few preliminary searches for the forum links, but I'm still extremely pleased with the amount of online sources that are available. If you go through these and the study guides, I don't see you having too many problems.
As always, I do suggest using InstantCert. It's not just because I'm a huge fan-boy of the site (though I am), but the specific feedback thread has gotten some really good reviews. I would use those in conjunction with the flashcards. There have been a few comments that the flashcards will only get you about halfway to a pass. Play it safe and study what's in the feedback thread as well.
Best of luck!
Return from General Anthropology DSST to
the DANTES Exams Page
Or, you can head back to the home page with the below link
Return from General Anthropology DSST to
the Free Clep Prep Home Page