Environment and Humanity DSST
A Free Study Guide!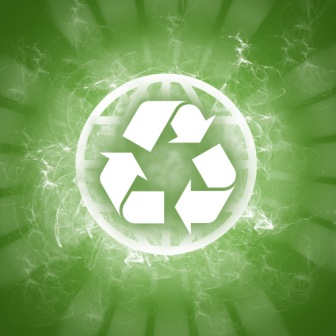 Name of Exam: Environment and Humanity DSST
Number of Questions: Around 100 (varies)
Time Limit: 120 Minutes
ACE Recommended Passing Score: 46
Practice Test Available?: Yes - Click here
Cost: $80 + Sitting Fee (Usually no more than $20) at your testing site. Military can take DSSTs for free with Tuition Assistance. Check with your Educational Officer!
Difficulty 1-5 : 3
(One being the easiest, and five being the hardest)
Exam Description:
The Environment and Humanity DSST covers what a student would learn during a single semester of an Environmental and Humanity college course (Go figure!).
A few of the specific topics you'll see see are: Human Population Growth and its Impact, Air Pollution Control, Environmental Risk Assessments, Biogeochemical Cycling..
Personal Thoughts:
This is a popular exam, and the good news is that it's not particularly tough. The environment has been on the forefront of many people's minds lately. I think it's safe to say that Americans today are extremely environmentally conscious. The trick, as it always has been, is to balance industrial progress with good stewardship of our planet. Coincidentally enough, that's exactly what this exam is about.
Much of the exam is common sense, but it does delve into some technical areas that may be new to many people. It may not be a bad idea to take this one before the Natural Sciences CLEP and the Biology CLEP if those are on your planned list. Both of those exams touch on earth sciences and your study for the Environment and Humanity DSST will help prepare you for those.
Exam breakdown:
Make sure you check out the Official DSST Fact Sheet for this exam.
Pay attention to the bottom of the fact sheet. It contains some sample questions that closely mimic the type of scenario-based questions you'll see on the actual exam.
Environment and Humanity DSST is broken down as follows:
| | |
| --- | --- |
| 30% | Ecological Impacts |
| 30% | Environmental Impacts |
| 30% | Environmental Management and Conservation |
| 10% | Political Processes and the Future |
Areas of Study
I'm going to list some specific topics that you'll need to study.
Though there are different versions of Environment and Humanity DSST, you'll most likely see some of the following on your exam:
Ozone Layer
Soil Conservation and Land Use Practices
Wastewater Treatment
Death Rates
Evolution
Trophic Levels
Agricultural and Industrial Revolutions
Deforestation
Atmospheric Structure
Drinking Water and Supply
Food Chains and Food Webs
Desertification
Strip Cropping
Euthropication
Fossil Fuels
Birth Rates
Bioaccumulation
Environmental Laws
Food Supply
Pollution
Greenhouse Effect
This is not a comprehensive list of topics! I highly recommend (as always) signing up for InstantCert and running through their entire flashcard series as well as seeing the Specific Feedback section for this exam. They've had years to accumulate their information, and it shows.
Recommended Free Study Resources
Recommended bargain-priced study resources
Always check your library first! You may be able to find some of these for free. You don't have to buy the officially recommended resources all the time. If you're the type of person that prefers to study from a textbook source however, then please see below.
Cracking the AP Environmental Science Exam, 2010 Edition (College Test Preparation)
- For some reason the 2010 version is $5 cheaper than the 2009 version. In any case, this is obviously for the Environmental AP but the subject matter is basically the same. Use the fact sheet to hone in on the particular subjects you'll need to study. Out of all of the physical study guides out there for the Environment and Humanity DSST, I think you're better off using this.
Environmental Science: A Global Concern w/ARIS bind in card
- One of the suggested materials from the Official Fact Sheet. This is the 2005 version, which should serve you well since the test hasn't been refreshed in a while. You can go with the 2009 edition, but it's about $120 more expensive. The 2005 edition isn't sounding so bad anymore, eh? :P
InstantCert Academy Environment and Humanity Specific Exam Feedback - There are five pages of targeted information for this exam. As in... "I just got back from my exam and you'd better know A, B, and C when you take yours." They also have more suggested study resources in this thread. A great value. Also if you've subscribed, make sure you go through the Flashcards for Environment and Humanity as well.
If you don't know what InstantCert is, then click here for the scoop as well as a discount code: **InstantCert Academy**
You'll find an InstantCert link for every exam here if that gives you an idea of the amount of information they have available. It's an outstanding resource.
Closing Thoughts
As I mentioned before, much of the Environment and Humanity DSST may be familiar to you. You may be able to answer quite a few questions just using your own knowledge and common sense. I do stress however, you will need to study in order to pass. There is just too much science behind this subject for the average person to take the exam cold.
If you're going the free route on this, make sure you spend some serious time going over the Sparknotes and Hippocampus. As in... read the entire things and really commit them to memory. Use the official fact sheet and hit every single topic mentioned on there, and then do the practice exam at the bottom. Look up any terms you don't know. Over study is better than under study when it's not targeted.
If you're a member of InstantCert already, then the flashcards and specific forum will almost certainly be enough. If you can find a copy of the "Cracking the AP" book listed above at your local library, so much the better. Between those two resources you'll be fine.
You can do it!
Return from Environment and Humanity DSST to
the DANTES Exams Page
Or, you can head back to the home page with the below link
Return from Environment and Humanity DSST to
the Free Clep Prep Home Page