American Literature CLEP
Free Study Guide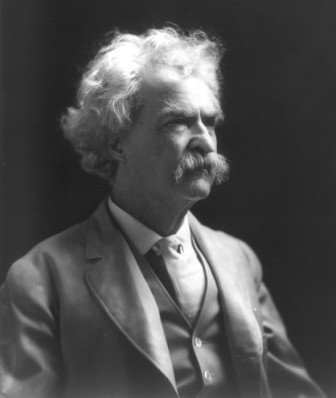 Name of Exam: American Literature CLEP
Number of Questions: 100
Time Limit: 90 Minutes
ACE Recommended Passing Score: 50
Practice Test Available?: Yes - Click here
Cost: $80 + Sitting Fee (Usually no more than $20) at your testing site. Military can take CLEPs for free with Tuition Assistance. Check with your Educational Officer!
Important! - This exam has an optional essay portion. If your school requires you to take this optional essay, there may be additional fees. I haven't heard of a school that requires the optional essay yet, but it's something to be aware of.
Difficulty 1-5 : 3
(One being the easiest, and five being the hardest)
Exam Description: The American Literature CLEP covers the great works of literature written in America, as well as the authors of those works. You may be tested on common literary terms and writing methods. As noted above, the optional essay section may be required by your school. If so, the exam usually requires you to write two pencil and paper essays.
The first essay will note a common theme addressed by a list of American authors. You need to select two authors and then show how their writing addresses that theme. The second essay is usually asking you to to analyze a poem or piece of prose. The exam will give you a list of questions to answer about the particular piece.
Personal Thoughts:
Helloooooo? After that exam description is there anybody still interested in the American Literature CLEP? Oh, you stuck around? Great! It's a common theme of mine, but I'll say it anyway - "Don't freak out over this exam. It's really not that bad." This is for another three credits, and worth a dedicated attempt.
CollegeBoard recommends that you read all of the great American novels in order to prepare for this exam. That's not bad advice, but most of us just don't have the time. I'd suggest you do study them in great detail though. Questions about the plot, characters, and overall themes of American Literature do make up over half of the exam. We'll cover more of that below.
The other large portion of the exam deals with you being able to understand poetry and prose. If you're not a huge poetry fan, that's okay. You may be asked the occasional question about who wrote a certain poem, but mostly you'll be asked if you understand what the poem or prose is trying to say. A personal trick with this is that I say the poem out-loud. If I just can't understand a poem, (and there are a few straight out of left field), I *quietly!* say the poem out-loud. Most of the time hearing it does the trick. I have no idea why, but it's something you're welcome to try and see if it works for you.
To a smaller extent, you'll also be asked about the literary terms, and literary devices used by the great authors and poets. I would suggest brushing up on these as well. As an example, know what iambic pentameter is, and be able to identify a poem written in it.
Exam breakdown:
According to the College Board website, the American Literature CLEP exam is broken down as follows:
| | |
| --- | --- |
| 25% | The Romantic Period (1830-1870) |
| 25% | The Modernist Period (1910-1945) |
| 20% | The Period of Realism and Naturalism (1870-1910) |
| 15% | The Colonial and Early National Period (1620-1830) |
| 15% | The Contemporary Period (1945-Present) |
Areas of Study
A few of the topics that you will need to know are the works of:
Nathaniel Hawthorne (The Scarlet Letter)
Mark Twain (Adventures of Huckleberry Finn)
Kate Chopin (The Awakening)
Herman Melville (Moby Dick)
Harriet Beecher Stowe (Uncle Tom's Cabin)
Stephen Crane (Red Badge of Courage, Maggie: A Girl of the Streets)
Edith Wharton (The Age of Innocence, The House of Mirth)
Willa Cather (O Pioneers!, One of Ours)
F. Scott Fitzgerald (The Great Gatsby)
Ernest Hemingway (Old Man and the Sea, A Farewell to Arms, For Whom the Bell Tolls)
William Faulkner (The Sound and the Fury, Absalom, Absalom!, Sanctuary)
Ralph Ellison (Invisible Man)
Richard Wright (Native Son)
This is not a comprehensive list. I've tried to list the works you will most likely need to study.
I always recommend you see the Instant Cert Exam Specific forum for a further breakdown of study topics. They've spent years accumulating their lists, which goes into much greater detail. You'll learn about Instant Cert below if you haven't heard of it already.
Free study resources
Click on the titles to go to the study resource
Great American Literature - If you do have the time to read the books, then this is the site for you. Complete copies of some of the greatest novels in American Literature A really neat site even if you're not studying for the American Literature CLEP.
Wikipedia - American Literature - A great breakdown of American Literature from the colonial times to the present. It touches on quite a few of the authors (and their works) that the American Literature CLEP will require you to know.
Common Literary Devices - Know these and you'll be happy you did on the exam. This link with the following link has a term and definition for almost every Literary Device that the American Literature CLEP will ask you about. This will also help if you decide to take the English Literature CLEP.
100 Best American Novels - A list of the more popular novels in American Literature. You obviously don't need to memorize this list, but at least look it over. Giving it a glance once or twice may help you out if the American Literature CLEP decides to throw you a curve ball.
Sparknotes Book Summaries - If the above is a bit too big of a bite to chew on, then this is a good spot to get summaries. Pick out the works that are more than likely to appear on the American Literature CLEP and go through the summaries. The idea is to be able to identify what the book is about and, if given a small exerpt or some character names, to be able to identify the book they belong to.
Recommended bargain-priced study resources
Always check your library first! You may be able to find some of these for free. You don't have to buy the officially recommended resources all the time. If you're the type of person that prefers to study from a textbook source however, then please see below.
The Complete Idiot's Guide to American Literature
- I was able to pick this up from the local Post Exchange, and then discovered that the library had it after the fact. Check your local library first, but this was my primary source of information. If you plan on taking the English Literature CLEP as well, then I suggest also picking up the The Complete Idiot's Guide to English Literature
while you're at it. They both do an outstanding job of consolidating all the authors and their works.
Update!! - I've always hated the fact of how expensive the Idiot's Guide to American Literature was from Amazon. One of the folks at InstantCert found a downloadable edition of this book for much, much less! If you don't mind reading it from your computer, you can find the downloadable version here
InstantCert Academy - American Literature Specific Exam Feedback - Two pages of study notes, specific topics of study, and after action reports.
If you don't know what InstantCert is, then click here for the scoop as well as a discount code: **InstantCert Academy**
You'll find an InstantCert link for every exam here if that gives you an idea of the amount of information they have available. It's an outstanding resource.
Closing Thoughts
So here we are. That wasn't so bad, was it? If you enjoy reading, then by all means skim through the novels (free) in your spare time. They're called "classics" for a reason, and many are most enjoyable. If you just want to get the exam out of the way and pocket your six credits, then try some of the more targeted study resources listed above.
The American Literature CLEP is extremely passable, you just need to know the basics about the works and their authors and all of the Literary Devices. Get those down cold and you'll do fine.
Best of luck!
Return from American Literature CLEP to
the CLEP Exams Page
Or, you can head back to the home page with the below link
Return from American Literature CLEP to
the Free Clep Prep Home Page