American Dream ECE
A Free Study Guide!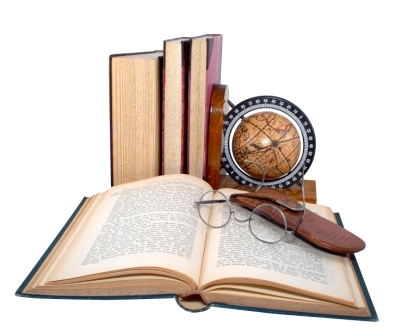 Name of Exam: American Dream ECE
Number of Questions: 3 Essay Questions
Time Limit: 180 Minutes
Passing Score: 45 is a "C"
Cost: $345 + Sitting Fee (Usually no more than $20) at your testing site. Military can take ECE's for free with Tuition Assistance. Check with your Educational Officer!
Exam Description:
The American Dream ECE covers the period from the colonization of the Americas to the pre-Civil War Era. It requires knowledge of authors, writers and notable figures of the time as well as their impact on both European, American, and Native American thinking and way of life.
Personal Thoughts:
My first bit of advice for everyone who has asked me about this exam has always been, "Take something else!" Everything I've heard and read about the American Dream ECE has been just downright scary. The exams consists of three essay questions, a ton of recommended reading and there has been very little information shared, but one of the best posts that I've seen can be found on the InstantCert forums.
Considering this exam is "only" three essay questions long, this study guide isn't going to be very long either. I'll point you towards some of the recommended resources and as much information as I can find.
Exam breakdown:
The American Dream ECE is broken down as follows:
| | |
| --- | --- |
| 1/3 | Colonial America |
| 1/3 | Revolution and Nation Building |
| 1/3 | The Antebellum Period |
I'd highly suggest downloading the Excelsior College Examination Content Guide for the American Dream ECE from Excelsior. At the moment it's behind a password protected area for Excelsior College students only. That doesn't do anyone else any good, so I'm currently talking to Excelsior to obtain permission to host them on FCP as well.
This particular exam has about 20-30 recommended literary works for you to read. That's not a typo by the way... There are twenty to thirty works ranging from Christopher Columbus' "Journal of the First Voyage to America" to Emily Dickinson's "Poem #657".
If you're starting to feel faint... Well, you're not the first. If you absolutely have to take this, just go get the study package from Excelsior. It's not cheap ($250), but it's thorough.
I've included three of the Excelsior recommended books that "seem" to cover most of the material. The problem with this method is that Excelsior has also created its own book to be used with these. Considering they're the ones who write the exams, it stands to reason that the "in-house" book will cover the material best. That's one of the reasons why I recommend picking up the study package Excelsior offers in their bookstore, which has all of these books together.
As mentioned earlier, it's not a cheap option. The links below have the books at a much cheaper cost, but you don't get that Excelsior book.
You can see all (three!) forum posts I've been able to find about this exam in our User Submission Area. It's not much, but they've got some good bits in there.
Recommended bargain-priced study resources
Always check your library first! You may be able to find some of these for free. You don't have to buy the officially recommended resources all the time. If you're the type of person that prefers to study from a textbook source however, then please see below.
The Heath Anthology of American Literature AB
- One of the Excelsior suggested books for this exam. You can find a used copy here for much cheaper than the Excelsior bookstore.
The Underside of American History: Since 1865
- Another Excelsior recommended textbook. There's a copy at the time of this writing going for .05 (five cents)!
Declaration Of Independence, Constitution Of The United States Of America, Bill Of Rights And Constitutional Amendments
- You can probably find public domain copies of these for free. Do a little research and see what you can find.
Closing Thoughts
Seriously? You're still reading this after everything I've said about this exam? Man, you're persistent!
Well since it's obvious you really need this exam, my last bit of advice is the same as it was before. Even though it's *cough* ridiculously *cough* expensive, you should really get the Excelsior study package for the American Dream ECE. I'd also dedicate at least a few months to study for this. Take your time and start reading now.
Once you take the exam, PLEASE come back and give us some feedback at the User Submission Area. There's a lack of good information and every bit helps!
Best of luck with this one. You can do it!
Return from American Dream ECE to
the Excelsior College Examination Page
Or, you can head back to the home page with the below link
Return from American Dream ECE to
the Free Clep Prep Home Page