Substance Abuse DSST
A Free Study Guide!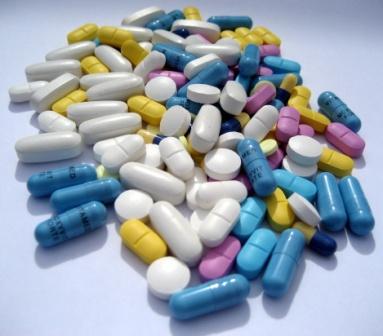 Name of Exam: Substance Abuse DSST
Number of Questions: Around 95 (varies)
Time Limit: 120 Minutes
ACE Recommended Passing Score: 400
Practice Test Available?: Yes - Click here
Cost: $80 + Sitting Fee (Usually no more than $20) at your testing site. Military can take DSSTs for free with Tuition Assistance. Check with your Educational Officer!
Difficulty 1-5 : 3
(One being the easiest, and five being the hardest)
Exam Description:
The Substance Abuse DSST covers what a student would learn during a Junior or Senior level semester class in Substance Abuse or Drug and Alcohol Intervention. Specific areas covered may include Stimulants, Alcohol, Inhaled Substances, and Opoids among others.
Personal Thoughts:
The Substance Abuse DSST is one of the more recently refreshed exams. Before it was named "Drug and Alcohol Abuse" and there are a few testing centers still giving this version. Most of the time you'll have your choice between the two. The below topics and recommended study material is based on the updated exam.
Since this is an upper level exam for most schools, you may expect that it's going to be super tough. Happily enough, it's really not that bad. I wouldn't shortchange your study time, but I don't want to you to be too worried about it either. Grab a copy of Snazzlefrag's Substance Abuse Study Guide which was created for the old Drug and Alcohol Abuse DSST, but much of material remains the same. Once you've read through that, see more resources below to get down in the weeds.
Exam breakdown:
Make sure you check out the Official DSST Fact Sheet for this exam.
Pay attention to the bottom of the fact sheet. It contains some sample questions that closely mimic the type of scenario-based questions you'll see on the actual exam.
The Substance Abuse DSST is broken down as follows:
| | |
| --- | --- |
| 12% | Alcohol |
| 11% | Overview of Substance Abuse and Dependence Abuse |
| 11% | Pharmacological and Neuropsychological Principles |
| 09% | Psychomotor Stimulants |
| 09% | Opoids |
| 08% | Cannabinoids |
| 07% | Tobacco and Nicotine |
| 06% | Anti-anxiety and Sedative Hypnotics |
| 06% | Classification of Drugs |
| 05% | Other Drugs of Abuse |
| 04% | Antidepressants and Mood Stabilizers |
| 04% | Hallucinogens |
| 04% | Anti psychotic Drugs |
| 04% | Inhaled Substances |
Areas of Study
Though there are different versions of the Substance Abuse DSST, you'll most likely see some of the following on your exam:
Drug Effects
Uses and Administration
Demographics of Abuse
Nervous System Effects
Tolerance, withdrawal, and overdose
Club Drugs
Anabolic Steroids
Dependency Issues
Herbal Substances
Effects of Smoking on Pregnancy
Lithium
Methadone
This is not a comprehensive list of topics, merely some of the subject areas you'll see on your exam.
Recommended Free Study Resources
Classification of Drugs
Categories of Drugs - This is literally the only link you'll need for this part of the exam. Read them all, click on the links, and definitely scroll down to learn the classification schedules (and what drugs are in them). A hearty hat-tip to Professor Robert Keel for putting together such a great resource.
Drug Types
Alcohol
Professor Keel's Substance Abuse Site UMSL - I used to have four or five different resources for this section of the study guide since alcohol is covered in such detail on the DSST. After finding Professor Keel's site, I now have one resource. Read the entire page and know it well for the exam. You won't get asked about the different types of beer, but you will likely see questions on the alcohol content of each and how it's made.
Addiction and Substance Abuse
Wikipedia Substance Abuse Page - Another page that's awesome for the Substance Abuse DSST. Isn't as user friendly as Professor Keel's site, but is very detailed. Of course the danger there is that you'll get lost in the weeds with material you don't need. Still, knowledge is knowledge, right? ;) Pay particular attention to the drugs listed and the percentages of users that it lists.
Types of Addiction - A good breakdown on the two types of addiction, physical and psychological.
Recommended bargain-priced study resources
Always check your library first! You may be able to find some of these for free. You don't have to buy the officially recommended resources all the time. If you're the type of person that prefers to study from a textbook source however, then please see below.
DSST The Official Test Preparation Guide
- A great deal for DSST study. Covers eight exams including the Substance Abuse DSST and even includes practice exams.
InstantCert Academy Substance Abuse Specific Exam Feedback - Seven pages of targeted information for this exam. I can't recommend this enough. Also if you've subscribed, make sure you go through the Flashcards for Substance Abuse as well. They also have flashcards for the old Drug and Alcohol DSST if that's the only version you can take.
If you don't know what InstantCert is, then click here for the scoop as well as a discount code: **InstantCert Academy**
You'll find an InstantCert link for every exam here if that gives you an idea of the amount of information they have available. It's an outstanding resource.
Closing Thoughts
As I've mentioned earlier; the Substance Abuse DSST is probably one of the easiest Upper Level DSST's. Though there are plenty of drugs to keep track of, the questions are pretty much the same throughout. You'll need to know symptoms of addiction, withdrawal, and the ways to deal with them. You'll also probably see questions about the effects of those drugs on pregnant women, unborn babies, and others.
Much of this knowledge you'll likely already know, but I will caution you not to take this test without studying appropriately. There are plenty of great sites listed above, so please make use of them!
Best of luck!
Return from Substance Abuse DSST to
the DANTES Exams Page
Or, you can head back to the home page with the below link
Return from Substance Abuse DSST to
the Free Clep Prep Home Page